Today I'd like to talk a little bit about the tile gallery in the Azure Portal. I've talked about the gallery before, you can check out Discover insights and visuals of your Azure resources using the Portal tile gallery.
To provide access to miscellaneous functionality, the tile gallery in the Azure Portal has a "General" pivot. We've recently (this post is coming in a bit late, so its been a couple weeks) added some really cool tiles to this 'General' category to help improve user productivity in Azure.
Some of these tiles such as All resources, Marketplace, Help+Support and Service health you've probably seen already on your default dashboard. In case you had previously unpinned any of these, you can get them back by dropping them from the tile gallery onto the dashboard.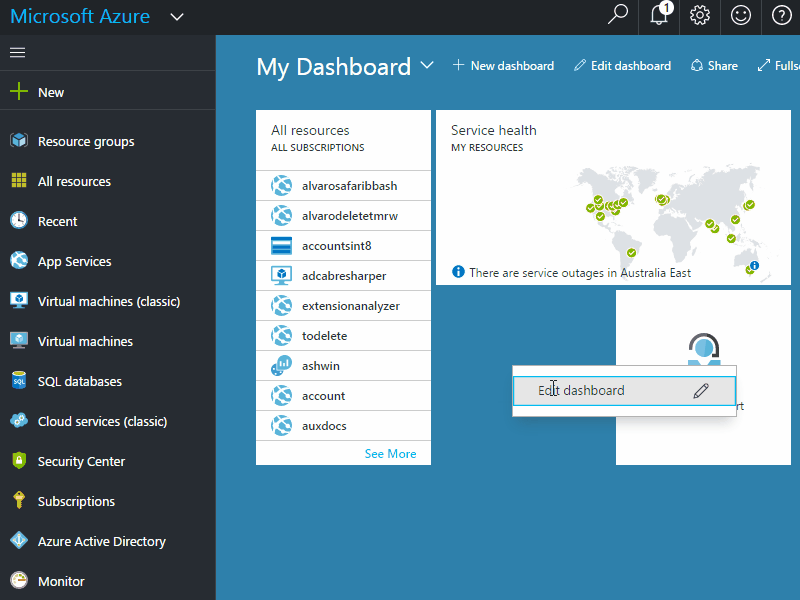 All resources: provides quick access to all your resources prioritizing your recently accessed resources
Marketplace: links to the marketplace from where you can create Azure resources
Help + Support: allows you to create support requests, access existing SRs, links to support documentation, stack overflow, MSDN and service health.
Service health: displays a global view of the health of your azure services.
Below are some of the newer tiles that I'll be exploring in this post.
Clock
This is a simple tile that displays the time and date. It can be configured to display the time in various locations across the globe. Also, if you prefer 24hr format, you can do that too.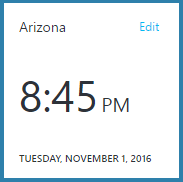 Personally, I've found it helpful to have this tile placed at strategic positions on the dashboard along with other tiles. For example, below is one of my many dashboards used to monitor my Azure resources in various regions.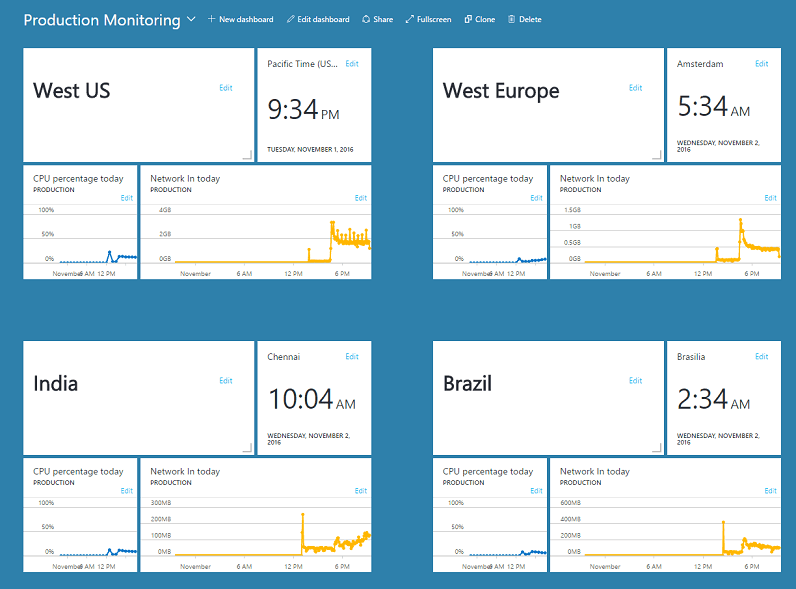 The get started tile
This tile provides guides to some of the most popular azure services such as virtual machines, databases and web apps.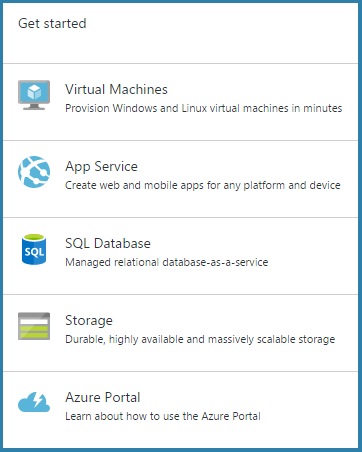 You'll find that these guides are nicely structured including how-to videos, links to tutorials, pricing and other documentation.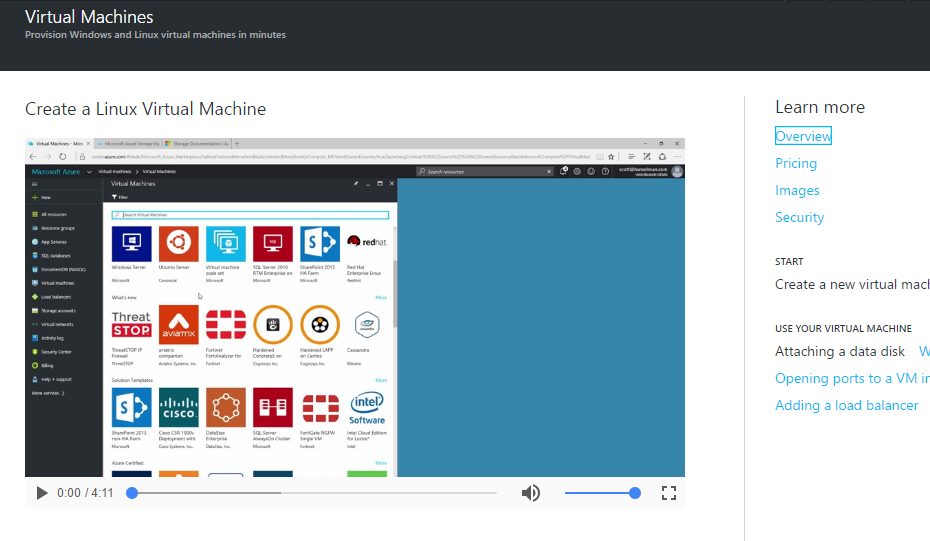 Video
I love this tile - allows me to put cool videos right on the portal dashboard. I have a dedicated dashboard where I add video tiles pointing tutorials, demos, and webcasts that I'd like to watch sometime soon.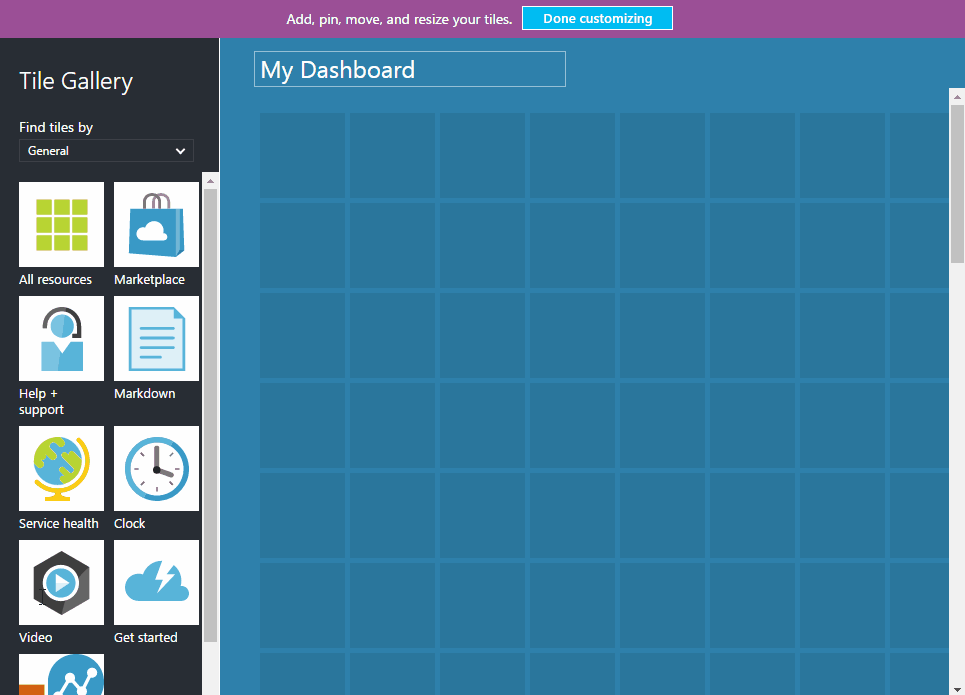 Markdown
Instead of going into detail here, I'll refer you to Adding custom HTML to dashboard with Markdown control which does a great job on this topic.
Further reading
Also, if you have any feedback regarding these tiles, feel free to post on our UserVoice page - https://feedback.azure.com/forums/223579-azure-portal
We'll be adding a few more tiles soon with useful functionality. So stay tuned!